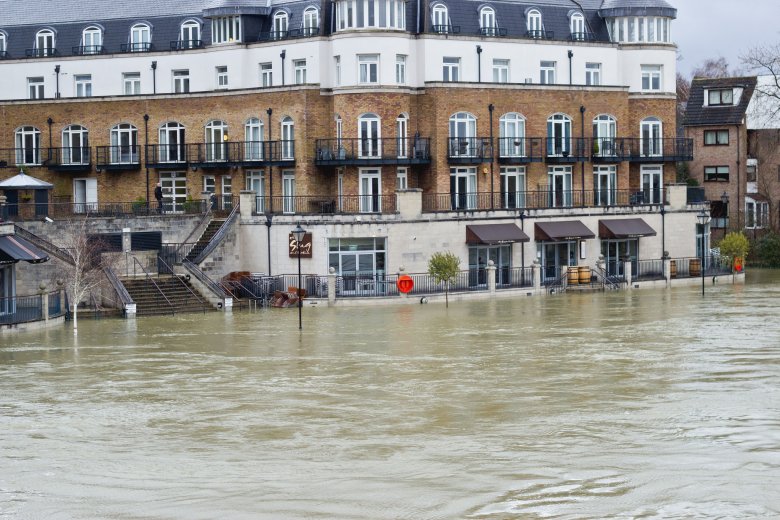 S
teal this idea or help me to make it
In early 2014 something happened that changed my view on emergency services and general knowledge how to act in an emergency situation. One night, coming back home from work i noticed that the end of my road is blocked by a police car. Getting closer i noticed that theres more than one car and in addition all emergency services were present. Quick chat with the officer shed a bit of light on the situation - my area might be affected by a flood. There were no guarantees of more than basic help because others were affected already and their situation is worse.
Had enough time to check on the internet whats going on, whats the extent of flooding and what steps are recommended. In short - me and my family was unprepared either for the flood nor for what might come after it. After a bit of digging I knew what I need to have in my med kit and what types of food should be stored for such an occasion. It took me around two hours to gather all relevant data. In that time water level rose by 4 centimeters. Few more and we wouldn't be able to leave.
#Floodhack
What is the first thing you do when your home might be in danger? You attend a hackathon that might produce a solution for the next flood, earthquake or a spot of war.
After checking with local police that our property wont be affected I whipped up basic wireframes, did a mind-map to get some of better ideas on paper and headed to Google Campus on Bonhill St.. Over next few days the idea took proper shape and i was able to create a first draft of a product. Speaking with other attendees, mentors and colleagues core features seemed to be locked.
That extra something.
Further away from well publicised events the less interest emergency assistant received. Quickly I noted that almost none of the usual startup crowd would be willing to take a plunge into something that looked like a non-profit with a lot of unformatted data and a hefty responsibility burden on top. There is a way of bringing interest back - allow for commercial help and damage resolution. By providing essential value in crisis situations those affected will look for solutions to quickly repair damaged property, report loses to insurers, get extra medical treatment and stock up on supplies. This is where emergency assistant will earn its keep. By connecting people in need with essential services and help thus app will be the one stop shop in crisis. looking at statistics unfortunately theres going to be no shortage of events we can help resolving.
Moonshot
What would be most helpful in a situation you think might be a bit too much for you to handle? Quick help delivered to your location - a drone carrying a quick response pack tailored to your emergency. All the basic ingredients to help you deal with your situation - basic med kit, guides how to act and where to go for help, low-tech communication tools, beacons or food rations - possibilities are endless.
Free for all
Emergency helper has to be free to download and use from the start and stay that way.
Sustainable market solution
How to make this app earn its keep? You need to connect those affected with those who can help resolve their situation after the emergency subsides.
Key Features
- database of local and regional shelters and help centres
- guides how to act during floods, fires, earthquakes, accidents, war or terrorist attack.
- database of free and paid help
- panic button and access to quick response units.
- relief and damage control
Target market
- refugees
- elderly and disabled
- affected by natural disasters
- civilians in military conflicts
- accident victims
Steal this idea or help me to make it.
There is enough to get things off the ground. If you feel that you would do a better job running it
please steal it and make it happen
. If not, get in touch and lets make it together. As startups go I can promise blood, sweat and tears but mostly a ton of fun.